Beyond boundaries
15.04.2019.
Self-motivation is a key life skill and something that everybody who is interested in personal development should think carefully about. The best kind of motivation is self-motivation. When there's no will, there's no way. One of the best ways to improve your personal effectiveness is to master your motivation and find your drive.
If you can master motivation, you can deal with life's setbacks, as well as inspire yourself to always find a way forward and create new experiences for yourself, and follow your growth. Psychologist Scott Geller is at the forefront of research on self-motivation and he explains that there are three questions you can use to determine whether you (or someone in your life) is self-motivated:
Can you do it? Do you believe you can do it?
Will it work? Do you believe that what we're asking you do, the process, will work?
Is it worth it?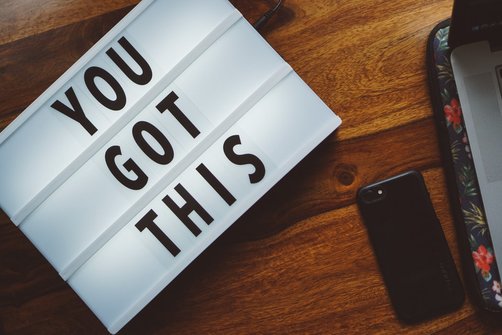 If you answered "yes" to each question, you are likely self-motivated.
If you believe you can do it, you have self-efficacy. If you believe it will work, you have response efficacy—belief that the action you are taking will lead to the outcome you want. And if you believe it is worth it, you have weighed the cost against the consequences and decided the consequences outweigh the cost (Geller, 2016).
Speaking of consequences, Geller considers "consequences" to be one of four vital "C" words that underpin self-motivation:
Consequences: To be self-motivated, you sincerely have to want the consequences associated with the actions you take rather than simply doing something to avoid negative consequences.
Competence: If you answer all three questions above with a "yes," you will feel competent in your ability to get things done.
Choice: Having a sense of autonomy over your actions. It encourages self-motivation.
Community: Having social support and connection with others is critical for feeling motivated and believing in yourself and your power to achieve (Geller, 2016).