Seven examples of social enterprise
15.04.2019.
Among the most freqently used frameworks is Cross-Compensation where one group of customers pays for the service. Profits from this group are used to subsidize the service for another, underserved group. Next, it's Fee for Service – beneficiaries pay directly for the goods or services provided by the social enterprise. Employment and skills training helps with provision of living wages, skills development, and job training to the beneficiaries: the employees.
When social enterprise acts as an intermediary, or distributor to an expanded market, we are talking about the Market Intermediary framework. The beneficiaries are the suppliers of the product and/or service that is being distributed to an international market. Then, there is also the Market Connector, when social enterprise facilitates trade relationships between beneficiaries and new markets.
Independent Support is when the social enterprise delivers a product or service to an external market that is separate from the beneficiary and social impact generated. Funds are used to support social programs to the beneficiary. Finally, the Cooperative framework serves for a profit or nonprofit business that is owned by its members who also use its services, providing virtually any type of goods or services.
Bill Drayton
Bill Drayton isn't just a great example of a social entrepreneur. He was the one who helped define and promote the term 'social entrepreneur' itself. He is the founder and current chairman of Ashoka: Innovators for the public. It is an organization that dedicates itself to find and help social entrepreneurs around the world.
He spread out his social entrepreneurship expertise in other organizations as well. He works as a chairman at Community Greens, Youth Venture and Get America Working! In addition to that, The Ashoka Foundation has sponsored over 2,100 fellows in 73 different countries. Some of these companies have gone on to develop leading social businesses that have made a huge impact on communities around the world.
Muhammad Yunis
In the world of social entrepreneurs, you can never skip the name Muhammad Yunis. He has quite literally written the book on social entrepreneurship, sharing his expertise in micro-finance and social capitalism through some books.
He is the founder of Grameen Bank, an institution that provides microcredit loans to those in need to help them develop financial self-sufficiency. It was founded in 1983 and the bank has brought in a net income of more than $10 million. Notably, his work with the organization landed him a Nobel Prize in 2006.
Blake Mycoskie
Blake Mycoskie is the TOMS founder. Unlike many other social ventures, almost everyone with has heard of this social brand. Its popularity has spread like wildfire and their entire business model is built around the idea to help people in need.
He founded TOMS in 2006 after a visit to Argentina where he learned that many children get sick or injured because they do not have shoes to wear. To combat this, he created TOMS, a business that donates one pair of shoes to needy people for every pair that's bought. So far, the company has donated more than a million pairs of shoes. In 2011, the company launched another initiative which aims to give away a pair of glasses or sight-saving surgery for every pair of sunglasses or glasses sold.
Scott Harrison
Lack of clean and accessible drinking water is a big problem globally. Inaccessibility to safe drinking water is what millions of people worldwide face every day. After a moment of clarity in Liberia, club promoter Scott Harrison decided to make it his mission to change. He headed up a non-profit organization Charity Water. Since it began, the charity has delivered clean drinking water to more than a million people in 17 different countries around the world.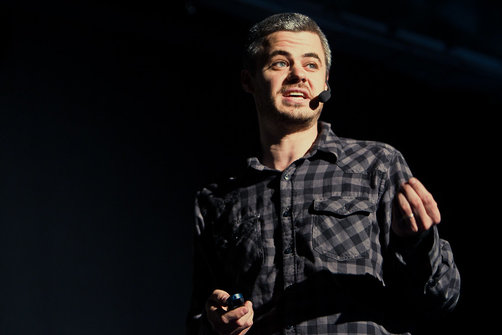 He is perhaps one of the most successful social entrepreneurs of all time, with his organization growing more than 100% in the first quarter of 2011, despite a major economic crisis that paralyzed many similar ventures. When speaking in regards to charity, he notably said, "Water as a for-profit startup that has no profits." They give away 100% of their profit to the countries that need clean water. The model seems to be working for him, and he has quickly created a new paradigm for social entrepreneurs to emulate.
Jeffrey Hollender
In 1988, Jeffery Hollender founded a cleaning, paper, and personal care products company called Seventh Generation. The company focuses on producing products that can reduce environmental impact, avoiding the harsh chemicals that are part of today's leading cleaning and personal care products. Also, the company donates 10% of pre-tax profits to funding nonprofits and businesses focused on the community, the environment and other responsible practices.
Despite adhering to practices that many companies claim limit profits, Hollender and his associates have built Seventh Generation into a major corporate force, bringing in over $150 million in revenue in 2010. He was pushed out of his role at Seventh Generation in 2010, but that doesn't mean he's slowed down in social entrepreneurship. He helps with the American Sustainable Business Council, writes books on responsible business practices and is a member of the Social Venture Network and founder of the Community Capital Bank.
Shiza Shahid
Shiza Shahid is the co-founder and global ambassador of the Malala Fund. She manages the business operations for Malala Yousafzai, the teenager who became the youngest winner of the Nobel Peace Prize in 2014.
Like Malala, Shahid was born in Pakistan. She initially reached out to Malala in 2009 and worked to organize a camp for her and other Pakistani girls. In 2012, Shiza flew to Malala's bedside after she was targeted and shot by the Taliban for promoting education for girls. Inspired by Malala's desire to continue campaigning for gender equality and education, Shahid decided to help Malala strategize her campaign. Soon after, the Stanford University grad lead the creation of the Malala Fund, which helps empower women and girls, by advocating and spreading access to education.
Xavier Helgesen, Chris Fuchs & Jeff Kurtzman
The B corporation or known as the Better World Books is a fantastic example of a truly successful social entrepreneurship venture. Founded in 2002 by Notre Dame grads Xavier Helgesen, Chris "Kreece" Fuchs and Jeff Kurtzman, Better World's mission is to maximize the value of every book out there and to help promote literacy around the world.
The company works by reusing or recycling books through sales on their website and donations to schools. So far, the company has used 84 million volumes to raise $12.1 million for literacy funding. The company attributes its success to using a "triple bottom line" model, caring not only about profits but also about the social and environmental impact of everything they do.